January 19th, 2023
Call to Order / Roll Call
1. Adoption of a Resolution Authorizing Use of Teleconferencing for Architectural Review Board During Covid-19 State of Emergency
Oral Communications
Agenda Changes, Additions, and Deletions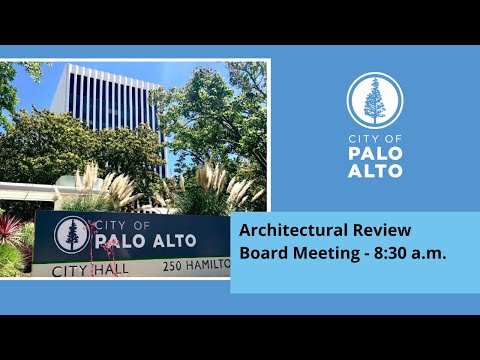 City Official Reports
2. Transmittal of 1) the ARB Meeting Schedule and Attendance Record, 2) Tentative Future Agenda items and 3) Recently Submitted Projects.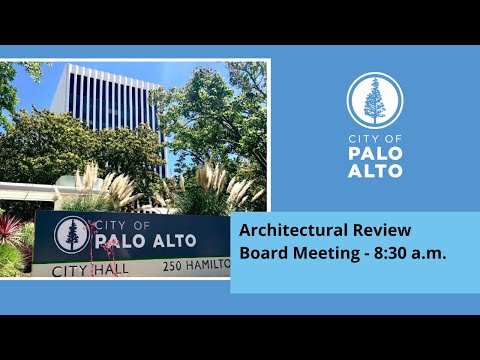 ACTION ITEMS
3. PUBLIC HEARING / QUASI‐JUDICIAL. 900 Welch Road [22PLN‐00328]:  Recommendation on Applicant's Request for Approval of a Modification to Existing Master Sign Program to add Sign Exceptions for Two New Free‐Standing Vehicular Directional Signs Along New Road. Environmental Assessment: Exempt from CEQA per Section 15301 (Existing Facilities). Zoning District: MOR (Medical Office and Medical Research). For More Information Contact the Project Planner Emily Foley at emily.foley@cityofpaloalto.org.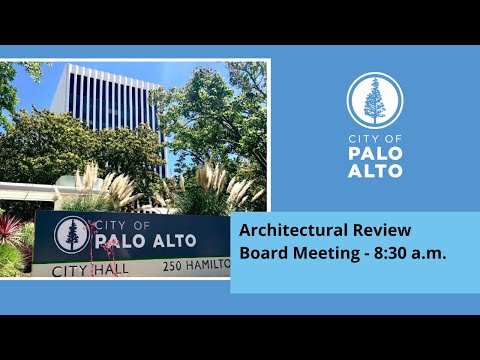 4. PUBLIC HEARING / QUASI‐JUDICIAL. 414 California Avenue [22PLN‐00207]: Recommendation on Applicant's Request for Approval of a Minor Board‐Level Architectural Review to Allow the Removal and Replacement of Existing Stucco with new Tenant Colors, Rooftop Mechanical Equipment and Enclosure, Removal of two Parking lot Trees, Replace Existing Front Breeze‐Block Screen Wall with a new Lattice System, new Landscaping, and new Signage. Environmental Assessment: Exempt from the Provisions of CEQA per Section 15301. Zoning District: CC(2)(R)(P) (Community Commercial).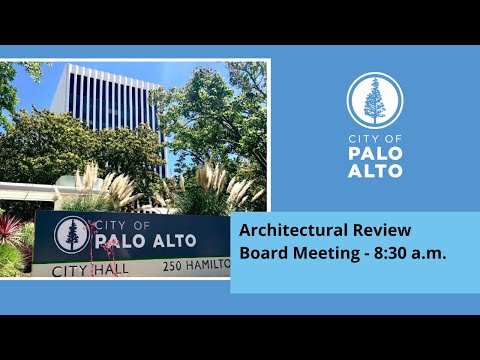 STUDY SESSION
5. 3200 Park Boulevard/200 Portage/340 Portage [22PLN‐00287 and 22PLN‐00288]: Study Session to Consider a Request for a Development Agreement, Comprehensive Plan Amendment, Planned Community Zoning, and Tentative Map, to Allow Redevelopment of a 14.65‐acre site at 200‐404 Portage Avenue, 3040‐3250 Park Boulevard, 3201‐3225 Ash Street and 278 Lambert. This Study Session will Focus on Feedback Regarding the Design of the Remaining portion of the Cannery Building and the New Adjacent Parking Garage. The Full Scope of Work Includes the Partial Demolition of an Existing Commercial Building That has Been Deemed Eligible for the California Register as Well as an Existing Building With a Commercial Recreation use at 3040 Park and Construction of (74) new Townhome Condominiums, a one Level Parking Garage, and Dedication of Approximately 3.25 acres of Land to the City for Future Affordable Housing and Parkland Uses. The Existing Building at 3201‐3225 Ash Street Would Remain in Office use, and an Automotive use at 3250 Park Boulevard Would Convert to R&D use. Environmental Assessment: Draft Environmental Impact Report (EIR) for the 200 Portage Townhome Development Project was Circulated on September 16, 2022 in Accordance with the California Environmental Quality Act (CEQA). The EIR Comment Period Ended on November 15, 2022. The Proposed Development Agreement is Evaluated as Alternative 3 in the Draft EIR. Zoning District: RM‐30 (Multi‐Family Residential) and GM (General Manufacturing). For More Information Contact the Project Planner Claire Raybould at Claire.Raybould@cityofpaloalto.org.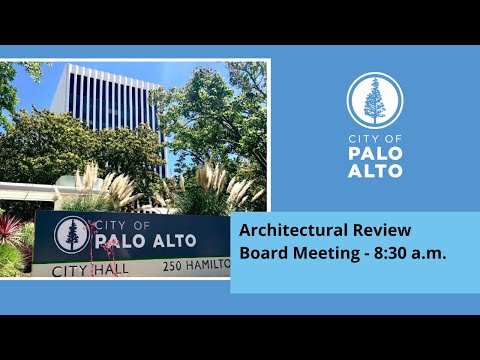 Approval of Minutes
6. Draft Architectural Review Board Meeting Minutes for December 1, 2022
7. Draft Architectural Review Board Meeting Minutes for November 17, 2022
Board Member Questions, Comments or Announcements
Adjournment