January 20th, 2022
Call to Order / Roll Call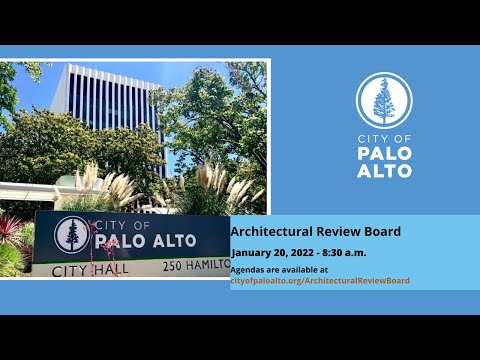 2. Recognition of Board Member Lew and Board Member Lee for Their Service with the Architectural Review Board.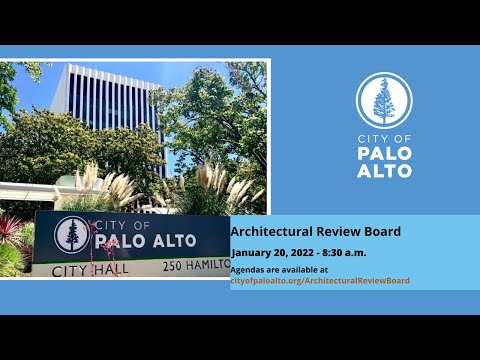 1. Adoption of a Resolution Authorizing Use of Teleconferencing for Architectural Review Board During Covid-19 State of Emergency.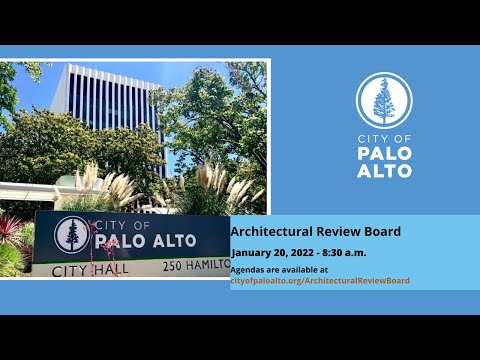 Oral Communications
Agenda Changes, Additions, and Deletions
City Official Reports
1. Transmittal of 1) the ARB Meeting Schedule and Attendance Record, 2) Tentative Future Agenda items and 3) Recent Project Decisions.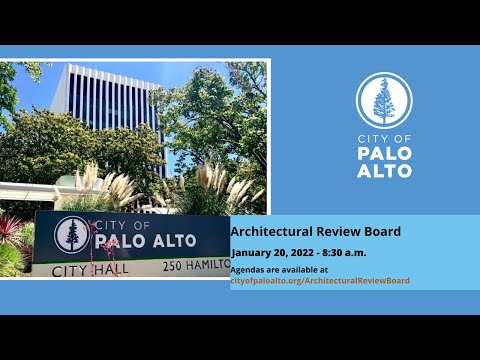 Action Items
4. Discuss Revisions to Objective Design Standards based on Feedback from City Council.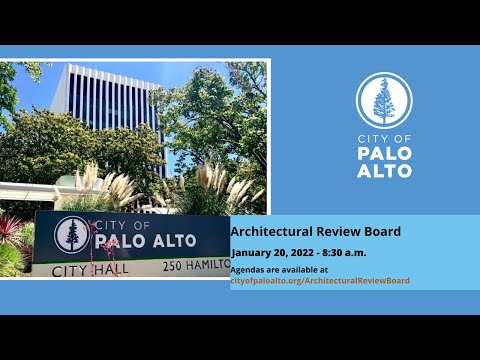 5. 2850 West Bayshore [21PLN-00177]: Request for Architectural Review of a Proposed 48-Unit Residential Townhome Development. Environmental Assessment: Pending. Zoning District: ROLM (Research Office and Limited Manufacturing).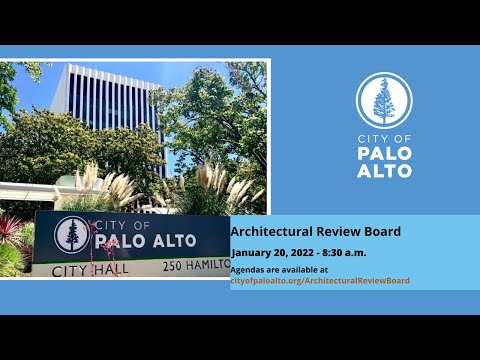 6. ARB Awards: Consider the Eligible 11 Projects and Associated Photographs Taken by Board Members, and Decide on a List of Award Categories and Award Winners.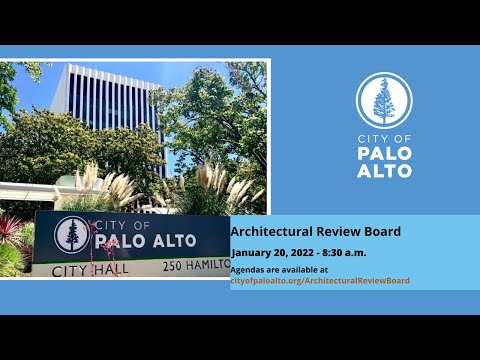 Approval of Minutes
7. Draft Architectural Review Board Meeting Minutes for November 18, 2021
8. Draft Architectural Review Board Meeting Minutes for December 9, 2021
Board Member Questions, Comments or Announcements
Adjournment