February 17th, 2022
Call to Order / Roll Call
1. Adoption of a Resolution Authorizing Use of Teleconferencing for Architectural Review Board During Covid-19 State of Emergency.
Oral Communications
Agenda Changes, Additions, and Deletions
City Official Reports
1. Transmittal of 1) the ARB Meeting Schedule and Attendance Record, 2) Tentative Future Agenda items and 3) Recent Project Decisions.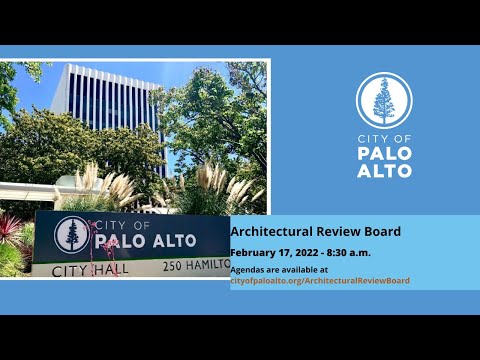 Study Session
3. 525 E. Charleston Road [21PLN-00329]: Study Session on a Proposed Mixed-Use Project That Includes 2,750 Square Feet of Ground Floor Office for Non-Profit Use and 50 Units of 100 Percent Affordable Rental Housing, 50 Percent of Which Will be for Residents with Special Needs, on a 0.78-Acre Site. Environmental Assessment: The project exempt from CEQA pursuant to Guideline Section 15268. Zoning District: PF (Public Facilities). For More Information Contact the Project Planner, Stan Ketchum, at sketchum@m-group.us.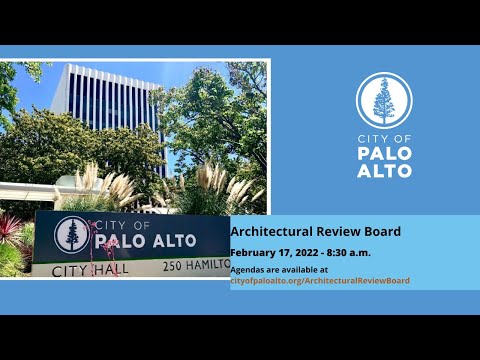 Action Item
4. ARB Awards: Consider Seven (7) Additional Eligible Projects and Reaffirm/Decide on the Award Winners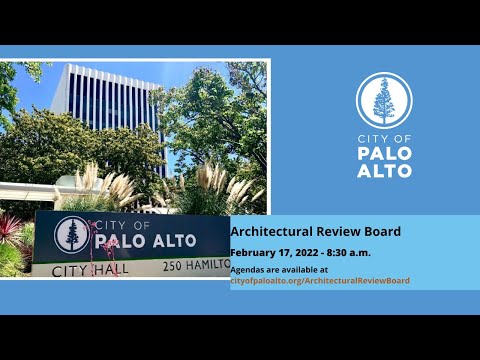 Approval of Minutes
5. Draft Architectural Review Board Meeting Minutes for December 2, 2021
6. Draft Architectural Review Board Meeting Minutes for January 20, 2022
Subcommittee Items
Board Member Questions, Comments or Announcements
7. California Avenue Street Improvements / Parklets
8. Objective Standards Checklist and Update
Adjournment