February 3rd, 2022
Call to Order / Roll Call
Oral Communications
Agenda Changes, Additions, and Deletions
City Official Reports
1. Transmittal of 1) the ARB Meeting Schedule and Attendance Record, 2) Tentative Future Agenda items and 3) Recent Project Decisions.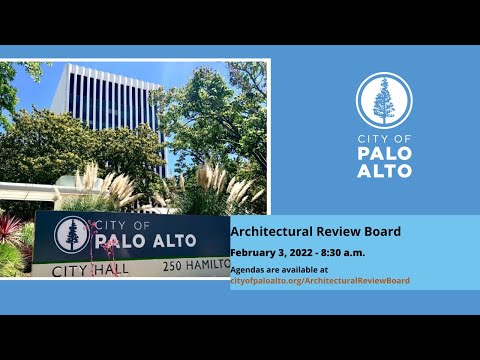 Action Items
2. PUBLIC HEARING / QUASI-JUDICIAL. 300 Pasteur [21PLN-00235]: Recommendation on Applicant's Request for Approval of a Major Architectural Review to Allow an Addition of Approximately 37,000 sf to an Existing Stanford Hospital Building to Meet Seismic Standards and Enable Renovation of Existing Patient Rooms, and Associated Landscape Changes. Zoning District: HD. Environmental Assessment: Certified EIR for the Stanford University Medical Center Facilities Renewal and Replacement Project (Council Resolution No 9168). For More Information Contact Project Planner Emily Foley at emily.foley@cityofpaloalto.org.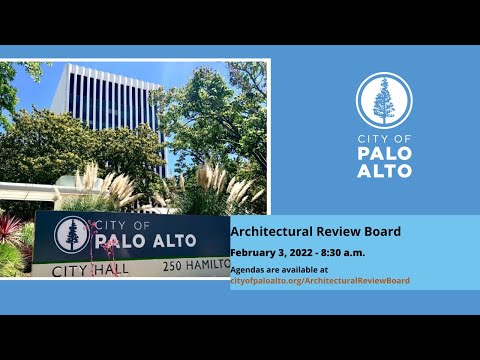 3. ARB Awards: Consider the Eligible 11 Projects and Associated Photographs Taken by Board Members, and Decide on a List of Award Categories and Award Winners.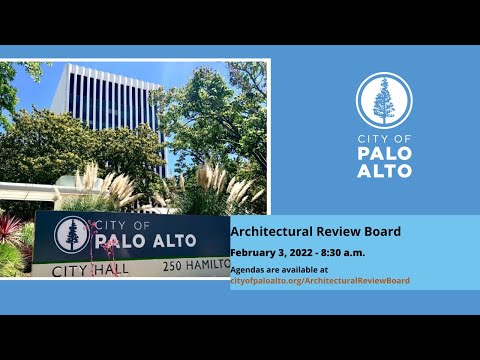 Subcommittee Items
Election of Vice Chair
Board Member Questions, Comments or Announcements
Adjournment