March 3rd, 2022
Call to Order / Roll Call
Oral Communications
Agenda Changes, Additions, and Deletions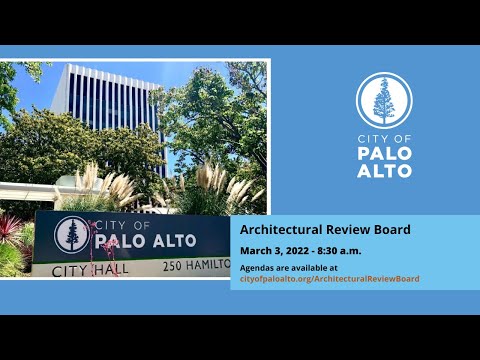 City Official Reports
1. Transmittal of 1) the ARB Meeting Schedule and Attendance Record, 2) Tentative Future Agenda items and 3) Recent Project Decisions.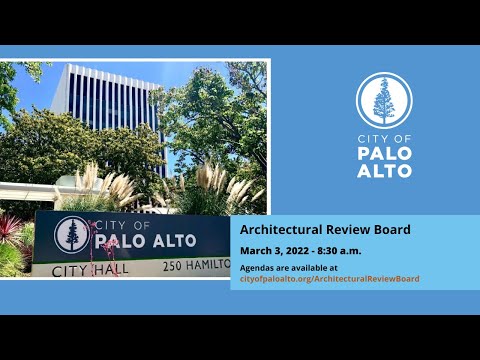 Study Session
2. 901 South California Avenue [21PLN-00274]: Request for Preliminary Architectural Review to allow the demolition of an existing building and construction of an approximately 55,583 square foot Office/R&D Building. Environmental Assessment: Not a Project. The Formal Application Will be Subject to California Environmental Quality Act (CEQA) Review. Zoning District: RP(L)(Research Park). For More Information Contact the Project Planner Garrett Sauls at Garrett.Sauls@CityofPaloAlto.org.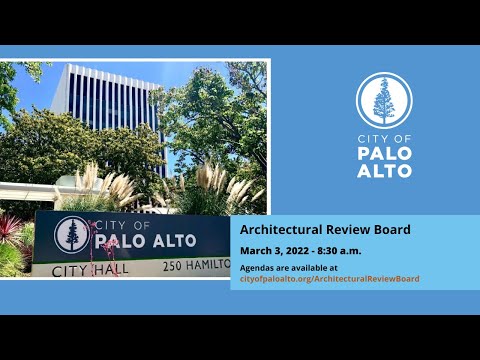 3. California Avenue Street Improvements / Parklet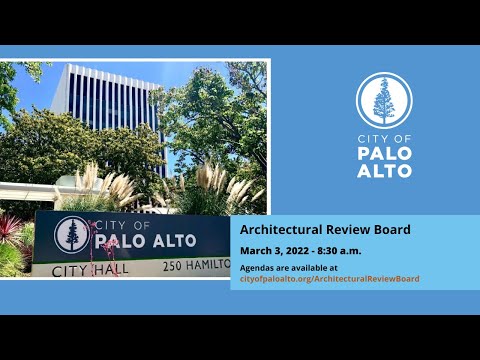 Action Item
4. 250 Cambridge Ave [21PLN-00281]: Request for a Minor Board Level Architectural Review to Allow Renovation of the Façade for an Existing Three-Story Office Building to Create a more Inviting Public Entry and Improved Pedestrian Experience. A Design Enhancement Exception (DEE) is Included to Increase the Height of the Building to Allow for Light Monitors to be Installed on the Roof. Zoning District: CC(2)(R). Environmental Assessment: Exempt per Guideline Section 15301. For more information, Contact the Project Planner, Samuel Gutierrez at Samuel.Gutierrez@CityofPaloAlto.org.
5. Public Hearing: Discuss Revisions to Objective Design Standards based on Feedback from City Council and Analysis of Missing Standards. – CONTINUED TO MARCH 10, 2022
6. Discuss the Draft Architectural Review Board's (ARB) Draft Work Plan, Suggest Changes, and Recommend Submitting the Draft Work Plan to the City Council; and Discuss the ARB's Annual Report and any Bylaw Changes Needed. – CONTINUED TO MARCH 10, 2022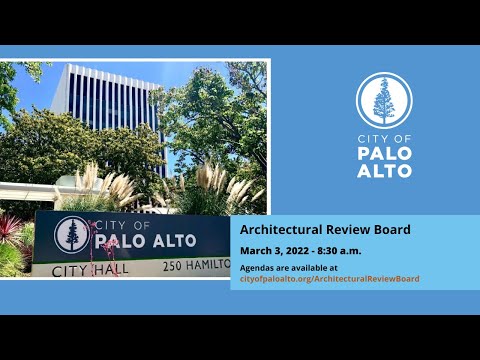 Approval of Minutes
7. Draft Architectural Review Board Meeting Minutes for February 3, 2022.
Subcommittee Items
Board Member Questions, Comments or Announcements
Adjournment