December 17th, 2020
Call to Order / Roll Call
Oral Communications
Agenda Changes, Additions, and Deletions
City Official Reports
1. Transmittal of 1) the ARB Meeting Schedule and Attendance Record, 2) Tentative Future Agenda items and 3) Recent Project Decisions.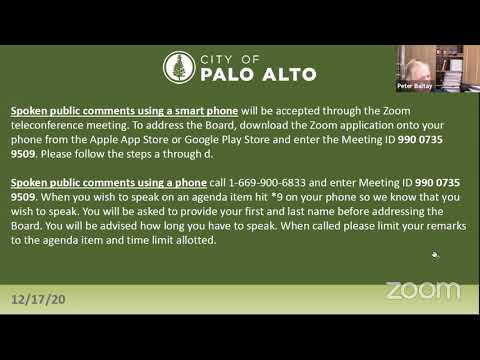 Action Item
2. PUBLIC HEARING / QUASI-JUDICIAL. Upstream Of Highway 101 Project; Pope-Chaucer Bridge [20PLN-00202]: Major Architectural Review for replacement of the PopeChaucer Bridge. The project also includes downstream channel modifications in four locations and a retaining wall in one location for improved flood protection. Environmental Assessment: Lead Agency SFCJPA certified an EIR on September 26, 2019. Zoning District: PF, R-1, and Public right-of-way. For More Information Contact the Project Planner Claire Raybould at Claire.Raybould@cityofpaloalto.org.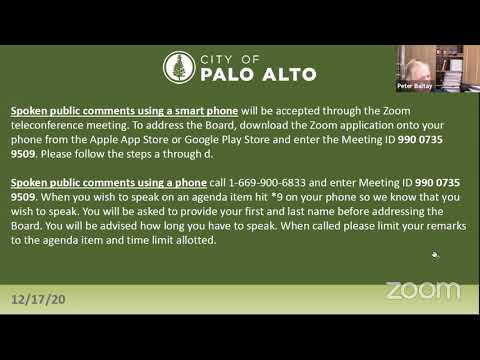 3. Architectural Review Board Annual Report to Council: Review of Letter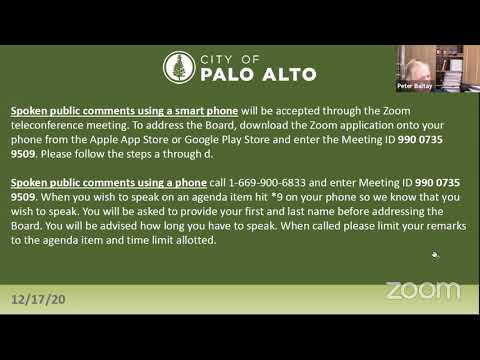 4. Election of Chair and Vice-Chair for the Architectural Review Board, and Direction on Minor Updates to the Architectural Review Board By-Laws.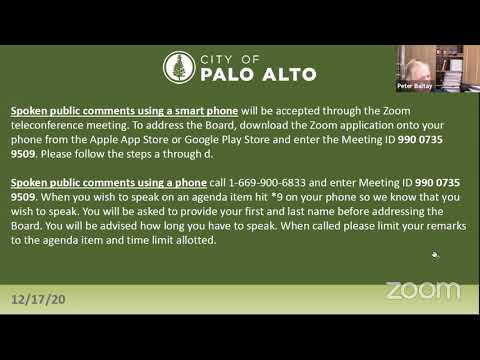 Study Session
5. Study Session on Ex-parte Communications Between Architectural Review Board Members and Applicants, Developers and Other Persons (Continued from November 19th).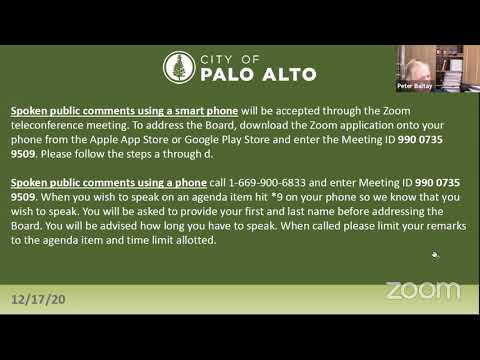 Approval of Minutes
6. Draft Architectural Review Board Meeting Minutes for November 19, 2020
Board Member Questions, Comments or Announcements
Subcommittee Items
North of Ventura Coordinated Area Plan (NVCAP) Working Group Updates – Boardmember Lew
Adjournment