September 2nd, 2021
Call to Order / Roll Call
Oral Communications
Agenda Changes, Additions, and Deletions
City Official Reports
1. Transmittal of 1) the ARB Meeting Schedule and Attendance Record, 2) Tentative Future Agenda items and 3) Recent Project Decisions.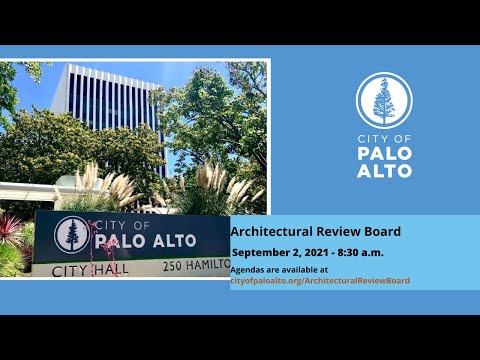 Study Session
2. As Requested by Mr. Sommer, This is a Discussion on the Color of one Pole Located Within the University Avenue Caltrain Station.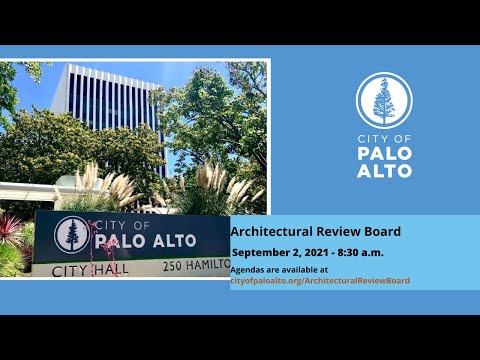 Action Item
3. PUBLIC HEARING / QUASI-JUDICIAL. 555 Middlefield Road [19PLN-00413]: Recommendation on Applicant's Request for Approval of a Minor Board Level Architectural Review and Design Enhancement Exception to Allow for Modifications to the Facade of an Existing Medical Office Building and Other Minor Site Improvements. Environmental Assessment: Exempt From CEQA per Guideline Section 15301 (Existing Facilities). Zoning District: RM-30 (Medium Density MultipleFamily Residence District). For More Information Contact the Project Planner Danielle Condit at danielle.condit@cityofpaloalto.org.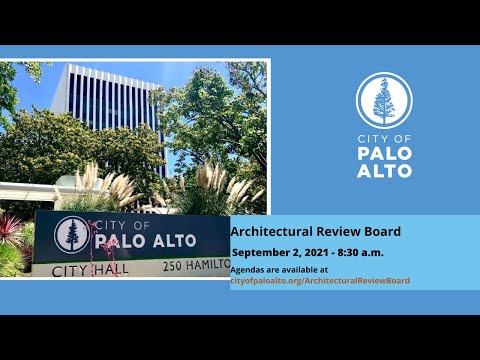 Approval of Minutes
4. Draft Architectural Review Board Meeting Minutes for July 15, 2021
Board Member Questions, Comments or Announcements
North of Ventura Coordinated Area Plan (NVCAP) Working Group Updates – Boardmember Lew
Adjournment