March 24th, 2022
Call to Order / Roll Call
1. Adoption of a Resolution Authorizing Use of Teleconferencing for Historic Resources Board During Covid-19 State of Emergency.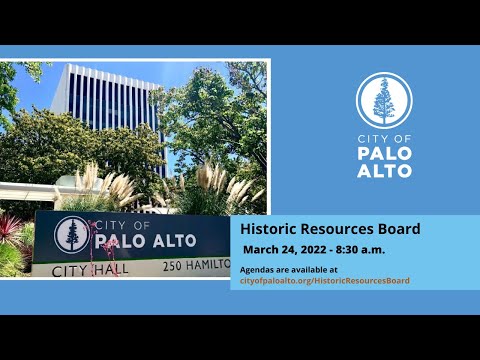 Oral Communications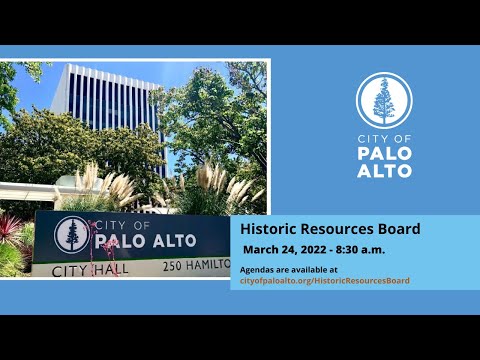 Agenda Changes, Additions, and Deletions
City Official Reports
1. Historic Resources Board Schedule of Meeting and Assignments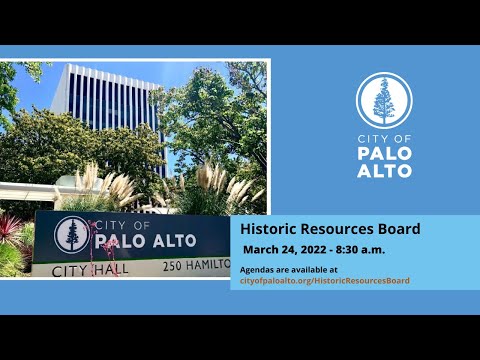 Action Items
1. 526 Waverley Street: Historic Review and Architectural Review for Removal of Rear One-Story Addition, Installation of fence and shade structure; Replacement of existing elevator with new elevator; Installation of new interior stair, modifications to second floor and partitions. New front door. Relocation of electric and gas service, upgrading of existing HVAC equipment, installation of fire sprinklers, new lighting. New ADA restroom. New signage. Project includes request for floor areas bonus(s) per PAMC 18.18.070 Floor Area Bonuses.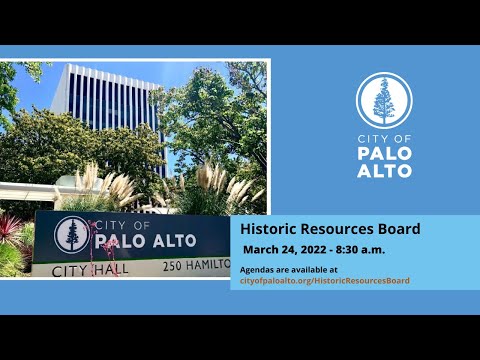 Study Session
3. Review and Recommend Improvements to Outreach Materials including Incentives for Rehabilitation, and Consider Ways Palo Alto can Participate in Historic Preservation Month (May 2022).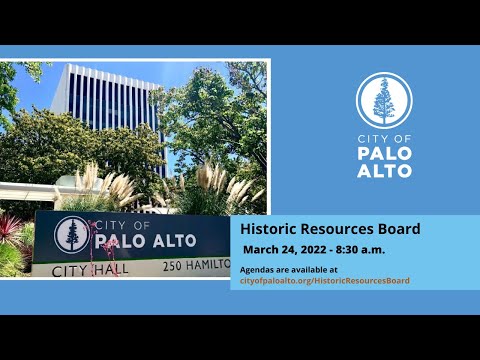 Approval of Minutes
4. Approval of Historic Resources Board Draft Minutes of February 24, 2022.
Subcommittee Items
Board Member Questions, Comments or Announcements
Adjournment