March 30th, 2022
Call to Order / Roll Call
1. Adoption of a Resolution Authorizing Use of Teleconferencing for Planning and Transportation Commission Meetings During Covid-19 State of Emergency.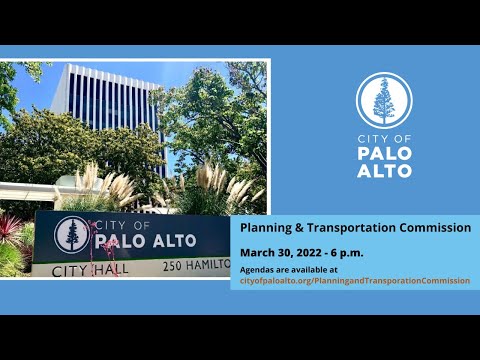 Oral Communications
Agenda Changes, Additions, and Deletions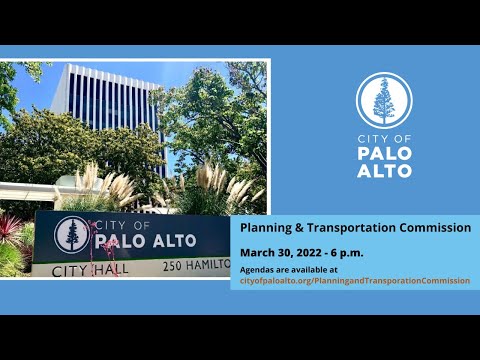 City Official Reports
2. Directors Report, Meeting Schedule and Assignments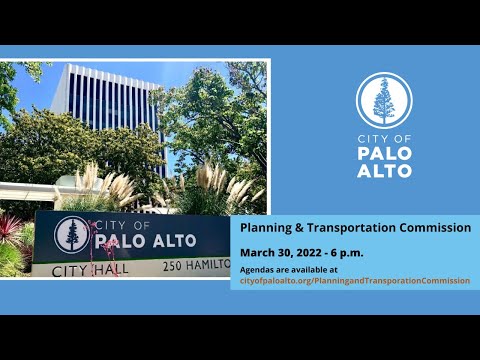 Consent Calendar
3. Staff Recommend the Planning and Transportation Commission (PTC) adopts the 2022-2023 Work Plan and Forward the Plan to Council for Consideration and Approval.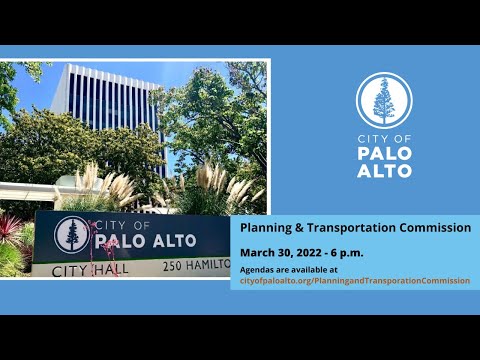 Action Item
4. PUBLIC HEARING/QUASI JUDICIAL/LEGISLATIVE: Review of the Castilleja School's Requested Conditional Use Permit and Variance per Council Direction March 29, 2021, and Review of a Draft Ordinance per Council Direction Amending Section 18.04.030 Regarding Definition of Gross Floor Area in the R1 Zone for Below Grade Parking Garages. Zone District: R-1(10,000). Environmental Review: The Final Environmental Impact Report (EIR) was Published July 30, 2020 and the Draft EIR was Published July 15, 2019.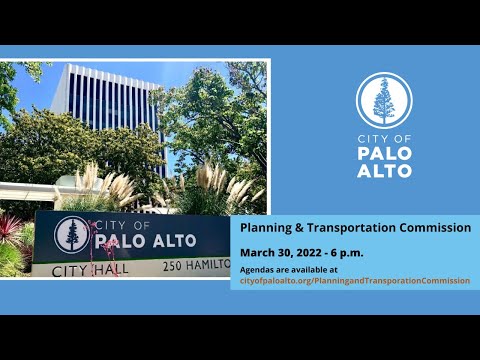 5. PUBLIC HEARING / LEGISLATIVE. Recommendation of an Ordinance Amending Title 18 (Zoning) of the Palo Alto Municipal Code, Chapters 18.04 (Definitions), 18.16 (Neighborhood, Community, and Service Commercial (CN, CC and CS) Districts), 18.18 (Downtown Commercial (CD) Districts) and 18.30 (A) and (C) – the Retail and Ground Floor Combining Districts to Update Definitions, Broaden Permissible Uses, Limit Certain Uses and Update Thresholds for Conditional Use Permits for Some Land Uses Throughout the City. Environmental Review: CEQA Exemption 15061(b)(3).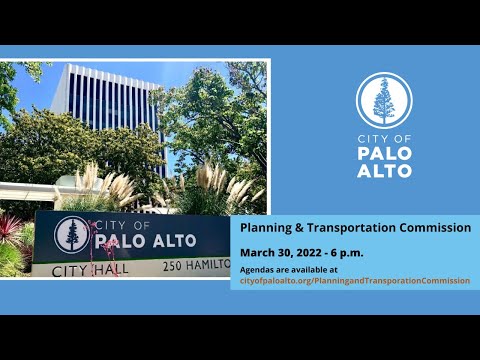 Approval of Minutes
6. December 15, 2021 Draft Verbatim Meeting Minutes
7. January 12, 2022 Draft Meeting Minutes
8. January 19, 2022 Draft Meeting Minutes
9. January 26, 2022 Draft Meeting Minutes
10. February 9, 2022 Draft Verbatim Meeting Minutes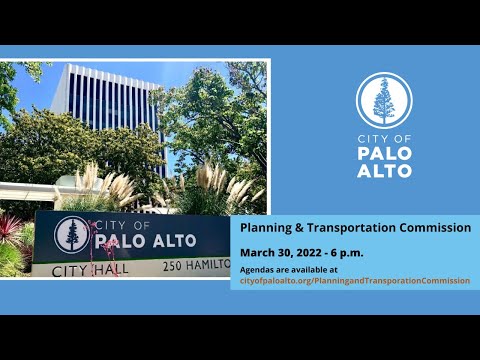 Commissioner Questions, Comments, Announcements or Future Agenda Items
Adjournment