April 27th, 2022
Call to Order / Roll Call
1. Adoption of a Resolution Authorizing Use of Teleconferencing for Planning and Transportation Commission Meetings During Covid-19 State of Emergency.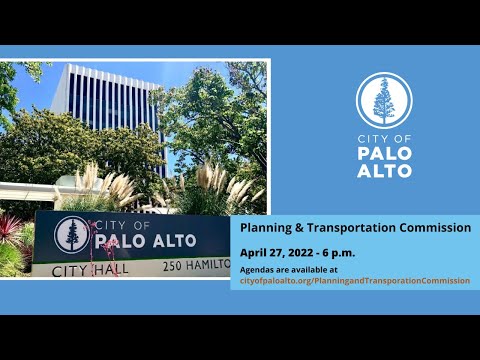 Oral Communications
Agenda Changes, Additions, and Deletions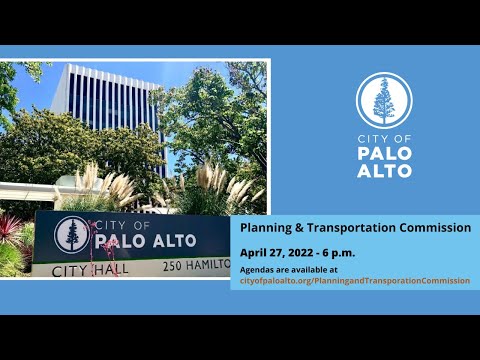 City Official Reports
1. Directors Report, Meeting Schedule and Assignments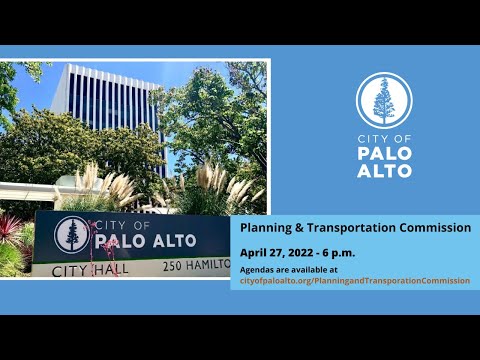 Action Item
3. PUBLIC HEARING / QUASI-JUDICIAL. 1033 Amarillo Ave [22PLN-00016]: Recommendation on Applicant's Request for Preliminary Parcel Map with Exceptions to Subdivide a 20,787 square foot R-1 zoned property into two (2) lots, where Lot 1 will be 10,668.50 square feet and Lot 2 will be 10,118.77 square feet. Exception is for minimum lot width and maximum lot size. Zoning District: Single Family Residential (R-1). For More Information Contact the Project Planner Emily Foley at emily.foley@cityofpaloalto.org.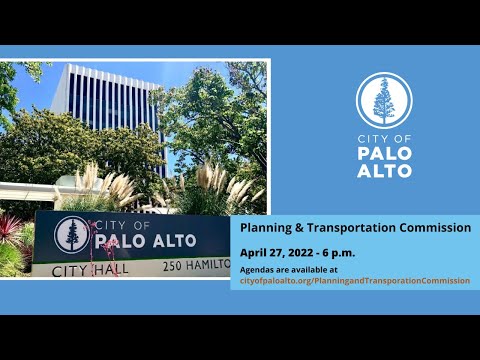 4. PUBLIC HEARING: Recommendation for City Council adoption of an Ordinance Amending Palo Alto Municipal Code Section 18.52.070 (Parking Regulations for CD Assessment District) to Continue a Temporary Ban the Eligibility of Commercial Office Uses Above the Ground Floor to Participate in the Downtown Parking In-Lieu Program and Making Clerical Amendments to PAMC Section 16.57.010 (Applicability) in Chapter 16.57 (In-Lieu Parking Fee for New Nonresidential Development in the Commercial Downtown (CD) Zoning District).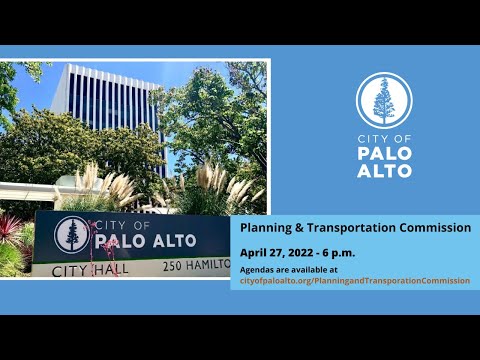 5. Staff Recommend the Planning and Transportation Commission (PTC) adopts the 2022-2023 Work Plan and Forward the Plan to Council for Consideration and Approval.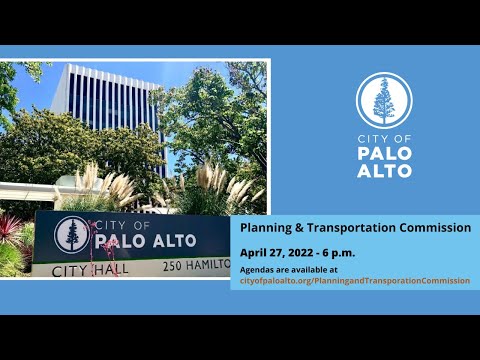 Approval of Minutes
3. February 9, 2022 Draft Summary Meeting Minutes
4. February 23, 2022 Draft Verbatim and Summary Meeting Minutes
5. March 9, 2022 Draft Verbatim Meeting Minutes
Committee items
Commissioner Questions, Comments, Announcements or Future Agenda Items
Adjournment