May 12th, 2021
Call to Order / Roll Call
Oral Communications 
Agenda Changes, Additions, and Deletions
City Official Reports
1. Directors Report, Meeting Schedule and Assignments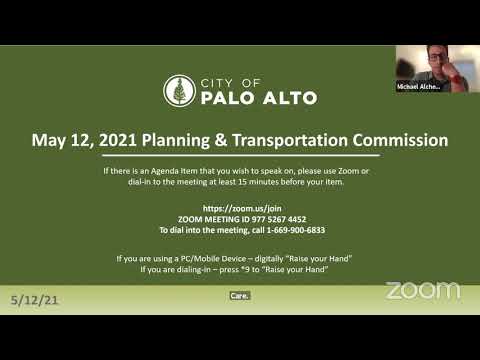 Study Session
2. Study session to discuss possible implications of parking data analysis provided by students at California State Polytechnic University, Pomona and to provide related feedback to the Office of Transportation about City of Palo Alto parking planning efforts.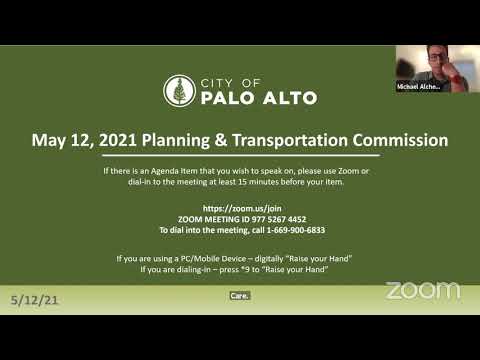 Action Items
3. Review and Recommendation to Finance Committee and the City Council on Proposed 2022-2026 Capital Improvement Plan and Comprehensive Plan Compliance.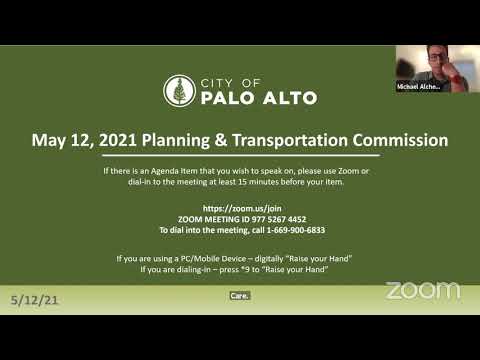 4. 855 El Camino Real (20PLN-00252): Recommendation on an Applicant Request and Council Direction to Consider Establishing a Retail Health Definition and to Allow for Limited Ground Floor Retail Health Uses at Town & Country Village. Environmental Assessment: Exempt From CEQA in Accordance With Guideline Section 15301 (Existing Facilities). Zoning District: CC (Community Commercial). For More Information Contact the Project Planner, Claire Raybould at Claire.Raybould@cityofpaloalto.org.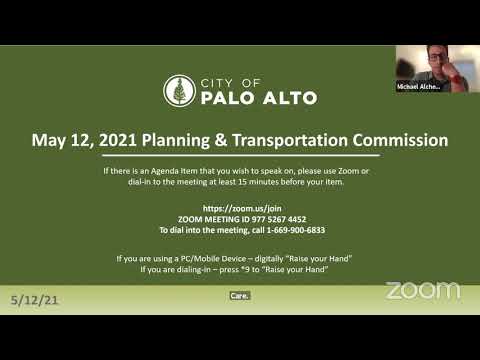 Approval of Minutes
5. April 14, 2021 Draft PTC Meeting Minutes
Committee items
Commissioner Questions, Comments, Announcements or Future Agenda Items
Adjournment