November 4th, 2021
Roll Call
Agenda Changes, Requests, Deletions
Oral Communications
Approval of Minutes: PAC Meeting September 16, 2021
Staff Comments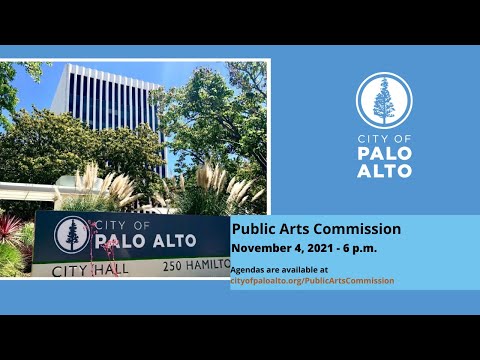 Action
1. Adoption of Resolution – Approval of a resolution authorizing use of teleconferencing for the Public Art Commission meetings during Covid-19 state of emergency.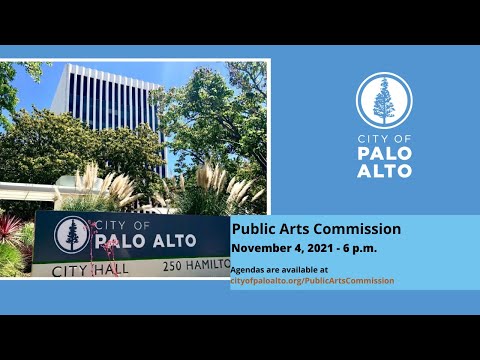 2. Charleston – Arastradero Corridor – Approval of additional funding in the amount up to$35,000 for the permanent artwork by Susan Zoccola for the Charleston-Arastradero corridor.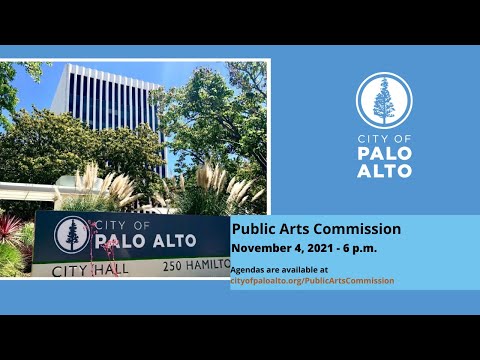 3. King Artist Residency – Staff update on the selection process and request to approve Rayos Magos as the first artist for the King Artist Residency as recommended by the selection panel.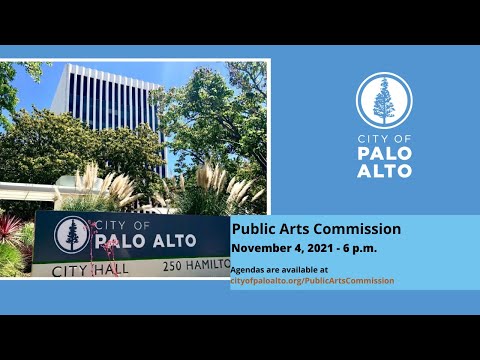 4. De-accession of Artwork – Staff requests the Public Art Commission make a decision whether or not to initiate the deaccession evaluation process for the Poetry Wall mural located in midtown Palo Alto.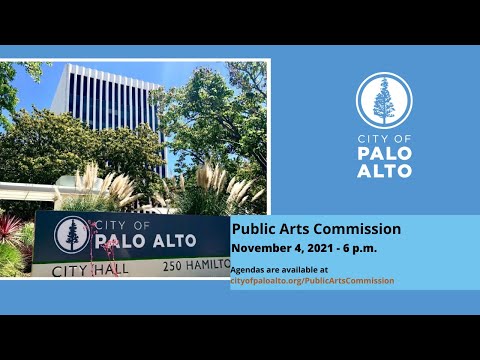 Non-Action
5. Code:ART – Staff update on the Code:ART festival October 7-9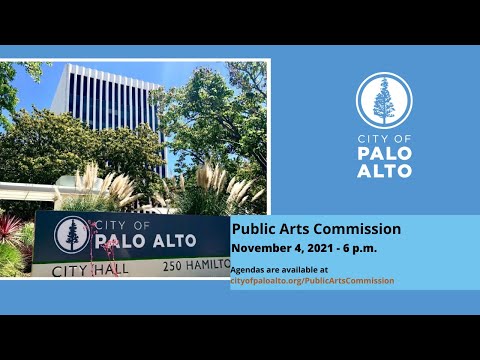 Announcements
For Your Calendar: Next PAC Regular Meeting –  Thursday, November 18, 2021 at 7 p.m
Adjournment