March 17th, 2022
Roll Call
Agenda Changes, Requests, Deletions
Oral Communications
Approval of Minutes: PAC Meeting: February 17, 2022
Staff Comments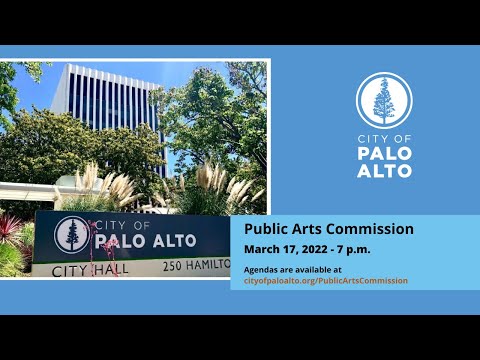 Action
1. Adoption of Resolution – Approval of a resolution authorizing use of teleconferencing for the Public Art Commission meetings during Covid-19 state of emergency.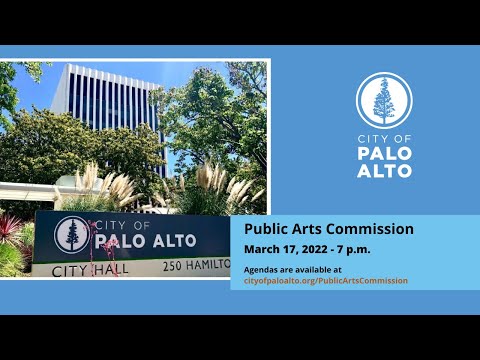 Special Item
2. Joint meeting with Human Relations Commission (HRC) to discuss the King Artist Residency with updates and a special presentation by staff and AIR artist Rayos Magos.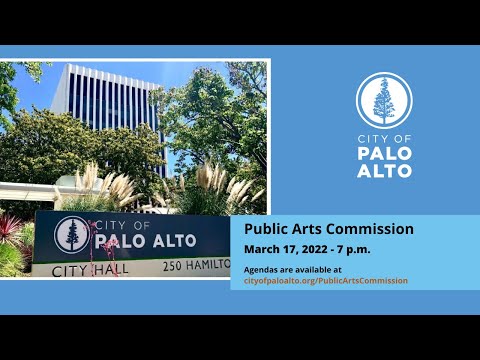 Action
3. Collection Care – Allocation of funds in the amount of up to $5,500 for ARG Conservation Services to review construction documentation and provide a protection plan for the fresco murals by Victor Arnautoff at 300 Homer, Palo Alto, California (Roth Building).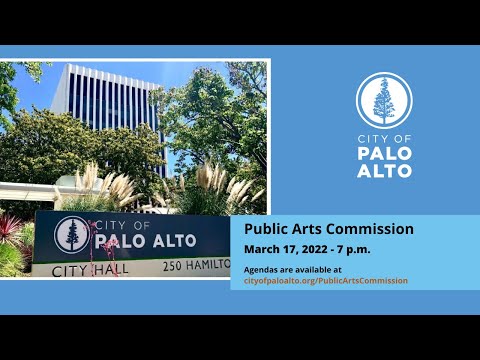 4. New Acquisition of Artwork – Review and acceptance of artwork donation by Cubberley Artist Studio Program (CASP) artist Harumo Sato.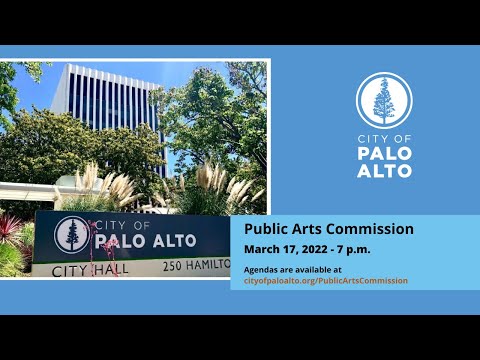 5. Annual Work Plan for Council – Approval of the 2022 PAC Annual Work Plan.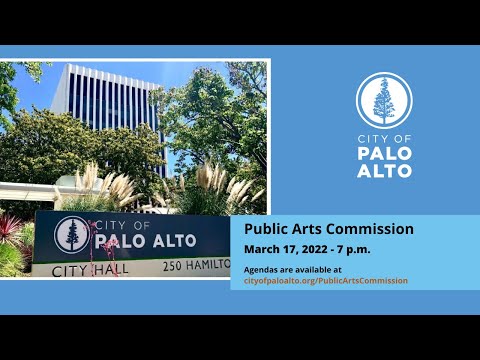 COMMISSIONER QUESTIONS, COMMENTS, ANNOUNCEMENTS OR FUTURE AGENDA ITEMS
Adjournment