May 20th, 2021
Roll Call
Agenda Changes, Requests, Deletions
Oral Communications
Approval of Minutes:  PAC Regular Meeting – April 15, 2021
Staff Comments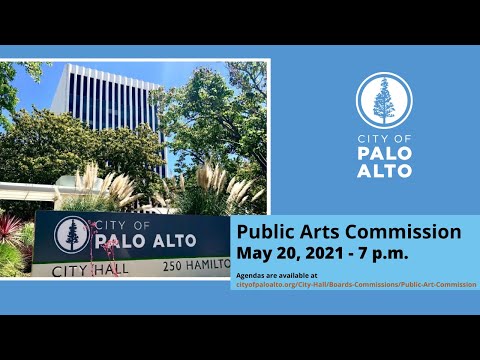 Action
1. Election of Officers – Election of Chair and Vice Chair of the Public Art Commission.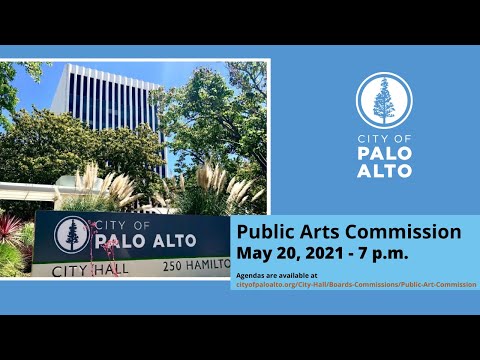 2. 4256 El Camino Real – Final Review for art in private development project associated with the 4256 El Camino Real project. Presentation by Randy Popp, AIA.  Attachment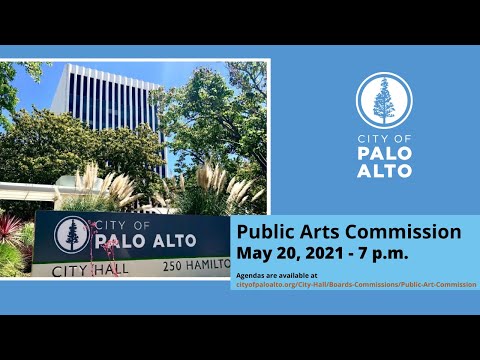 Non-Action
3. Commissioner Handbook Adopted by City Council – Review and discussion of the PAC annual work plan and how the 2020-21 adopted PAC priorities to be shared with City Council in the new format.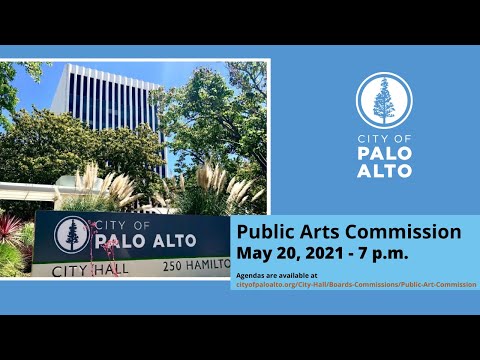 4. Update on the King Plaza artwork focused on equity – Discussion on status of the program development and the open call to artists.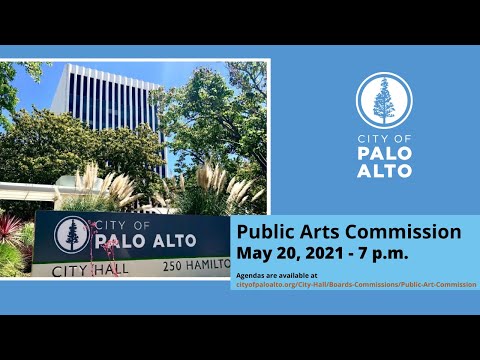 Announcements
For Your Calendar: Next PAC Regular Meeting –  Thursday, June 17, 2021 at 7 p.m
Adjournment