November 3rd, 2021
Roll Call 
Agenda Review and Revisions
Oral Communications
Approval of the Minutes of the Utilities Advisory Commission Meeting held on October 6, 2021.
UNFINISHED BUSINESS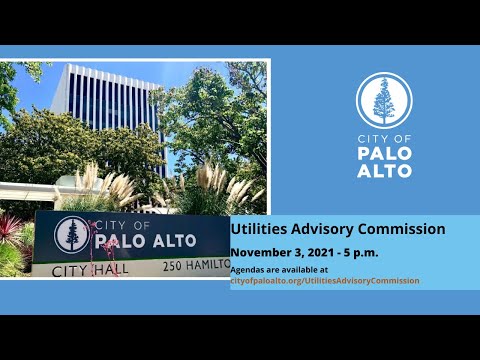 General Manager of Utilities Report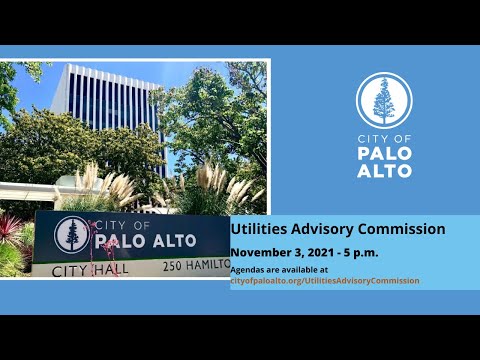 New Business
1. Adoption of a Resolution Authorizing Use of Teleconferencing for Utilities Advisory Commission Meetings During Covid-19 State of Emergency.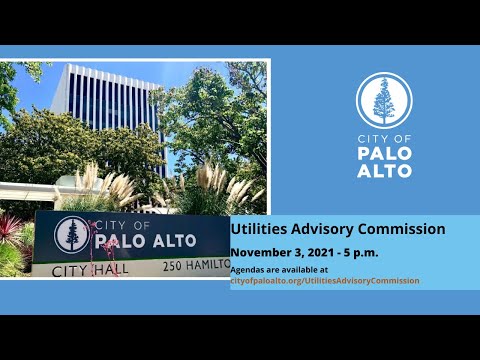 2. Staff Recommends the UAC Recommend the City Council Accept a Presentation on Current and Pending State Legislation and Approve the Continued use of the 2021 Legislative Guidelines Through 2022.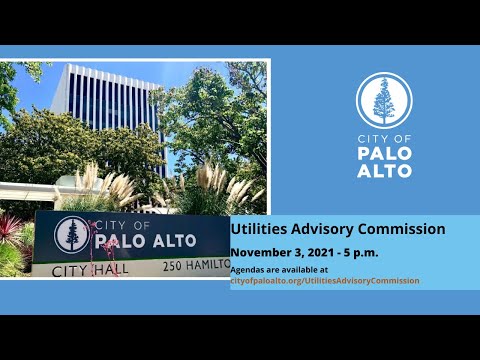 3. Discussion and Presentation on the Impact of Decarbonization on the Resiliency of Single Family Homes in Palo Alto.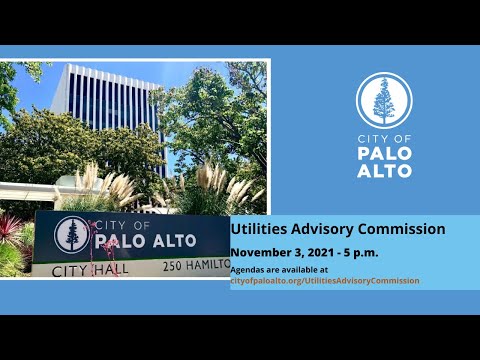 COMMISSIONER COMMENTS and REPORTS from MEETINGS/EVENTS
Next Scheduled Meeting: December 1, 2021
Adjournment
Informational Reports   12-Month Rolling Calendar   Public Letter(s) to the UAC