January 5th, 2022
Roll Call 
Closed Session
1. Consultation Regarding Current Utility Cybersecurity Programs. Authority: Government Code Section 54957(a).
Agenda Review and Revisions
Oral Communications
Approval of the Minutes of the Utilities Advisory Commission Meeting held on December 1, 2021.
UNFINISHED BUSINESS – None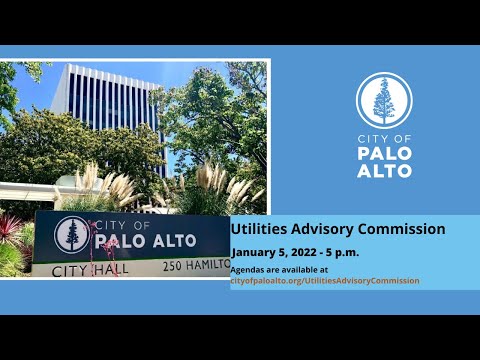 General Manager of Utilities Report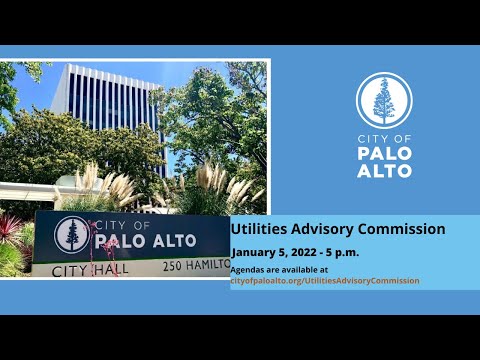 New Business
2. Adoption of a Resolution Authorizing Use of Teleconferencing for Utilities Advisory Commission Meetings During Covid-19 State of Emergency.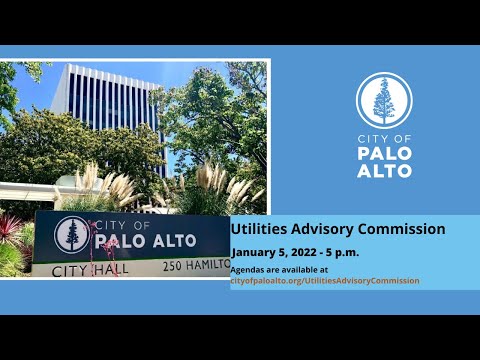 3. Selection of Budget Subcommittee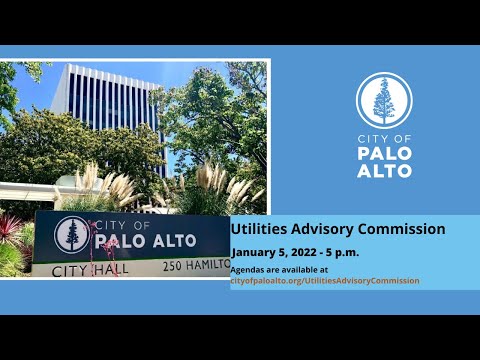 4. Discussion and Update on the Permit Processes for Various Energy Technologies.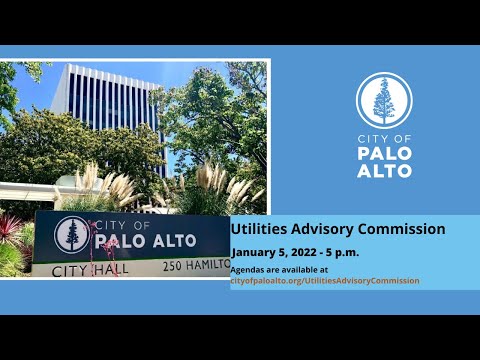 5. Discussion of Objectives and Scope of Energy Resiliency and Reliability Plan.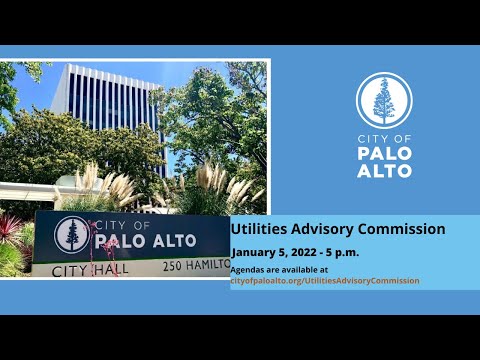 6. Staff Requests that the Utilities Advisory Commission (UAC) Recommend that the Council Amend Utilities Rule and Regulation 11, (Billing, Adjustments and Payment of Bills).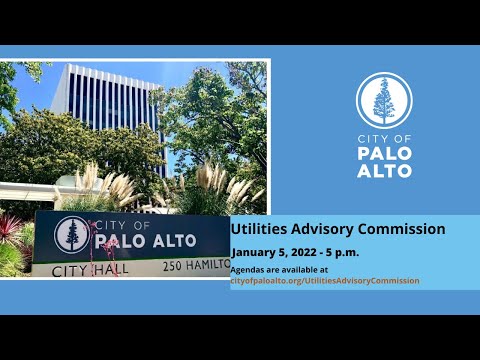 COMMISSIONER COMMENTS and REPORTS from MEETINGS/EVENTS
Next Scheduled Meeting: February 2, 2022
Adjournment
Informational Reports   12-Month Rolling Calendar   Public Letter(s) to the UAC