April 6th, 2022
Roll Call 
Agenda Review and Revisions
Oral Communications
Approval of Minutes
Approval of the Minutes of the Utilities Advisory Commission Meeting held on March 2, 2022
UNFINISHED BUSINESS – None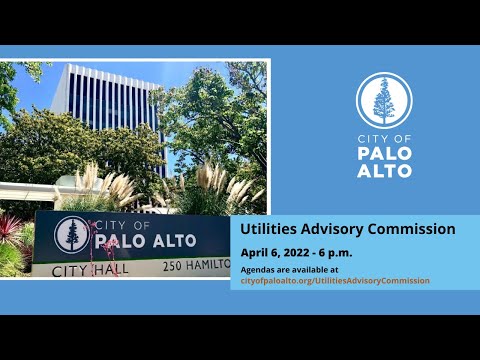 General Manager of Utilities Report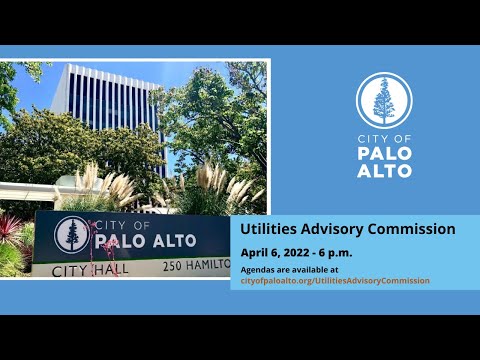 New Business
1. Adoption of a Resolution Authorizing Use of Teleconferencing for Utilities Advisory Commission Meetings During Covid-19 State of Emergency.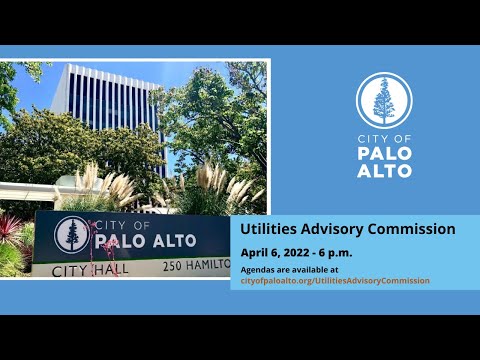 2. Discussion of Status Update and Preliminary Financial Business Models for Palo Alto Fiber.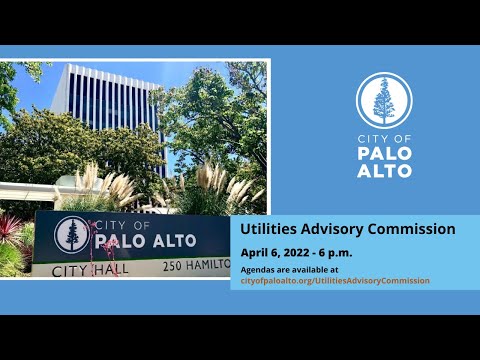 3. Discussion of Wastewater CIP and Update on Utilities' Quarterly Programs Report for Q2 of FY2022.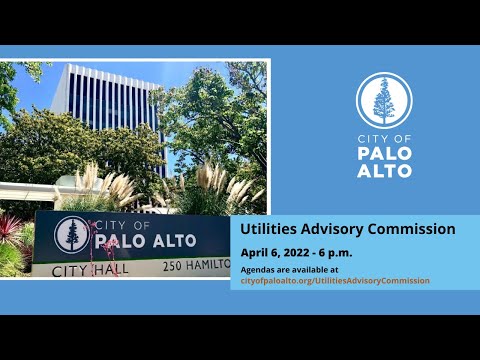 4. Discussion of UAC Recruitment and Term Changes Resulting From the City Council's Adoption of Ordinance 5529, Establishing Term Limits and Consolidating Appointments to March of Each Year.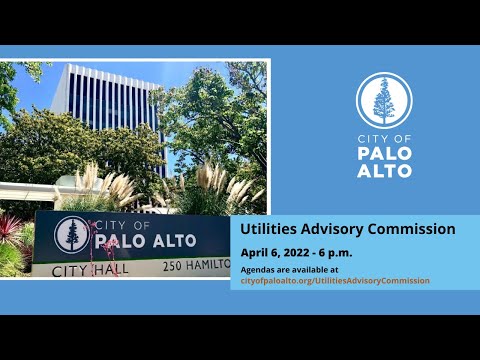 5. Indication of Interest Among UAC Commissioners to Serve on S/CAP Working Groups, Including: Finance, Engagement, Technology and/or Community Scaling.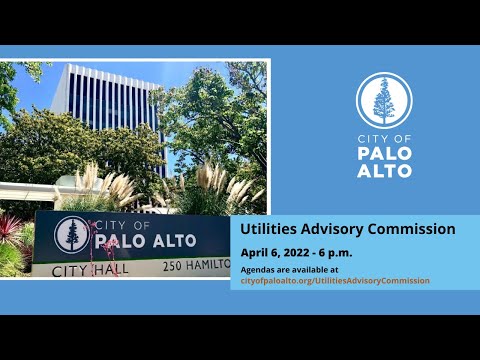 COMMISSIONER COMMENTS and REPORTS from MEETINGS/EVENTS
Next Scheduled Meeting: May 4, 2022
Adjournment
Informational Reports   12-Month Rolling Calendar   Public Letter(s) to the UAC