September 1st, 2021
Roll Call 
Agenda Review and Revisions
Oral Communications
Approval of the Minutes of the Utilities Advisory Commission Meeting held on July 7, 2021.
General Manager of Utilities Report 
UNFINISHED BUSINESS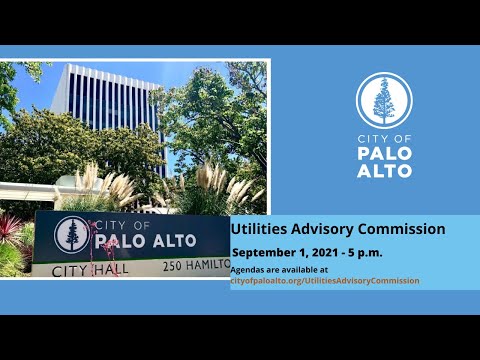 New Business
1. Discussion of Permit Processes for Various Energy Technologies.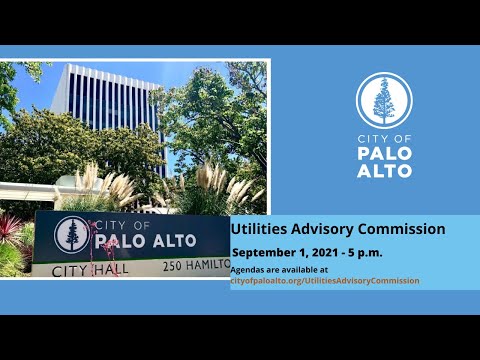 2. Discussion of Legal Framework for Construction Work Hours and Street Closures.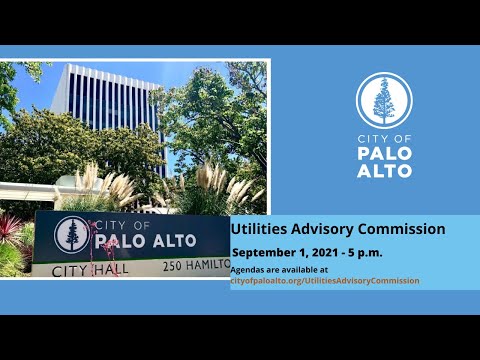 3. Staff Recommendation That the Utilities Advisory Commission Recommend the City Council Approve Design Guidelines for the 2022 Electric Cost of Service and Rates Analysis.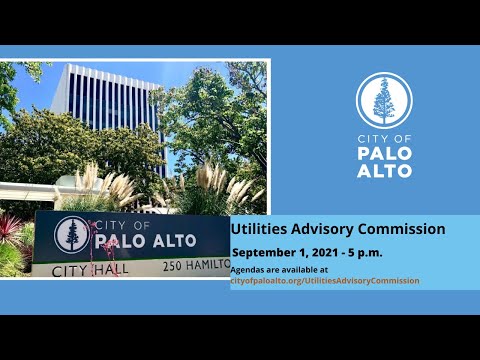 COMMISSIONER COMMENTS and REPORTS from MEETINGS/EVENTS
Next Scheduled Meeting: October 6, 2021
Adjournment
Informational Reports   12-Month Rolling Calendar   Public Letter(s) to the UAC